💥🥳New Year 2023 Sales on Tenderdolls 💥🥳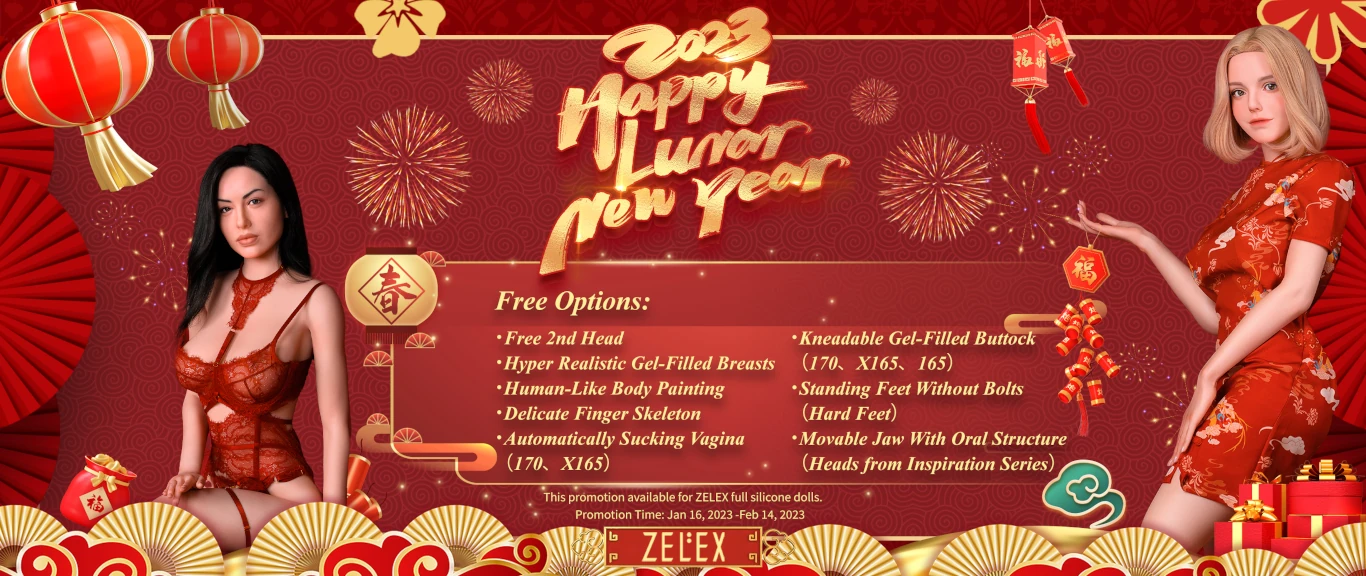 ❤️🎁 Zelex Chinese New Year SALE 🎁❤️ January 16th – February 14th
1 x NEW Automatically Sucking Vagina
1 x FREE Extra Head (650 USD value)
1 x FREE Articulated Fingers (200 USD value)
1 x FREE Gel Butt & Breasts (150 USD value)
1 x FREE Realistic Body Painting (150 USD value)
1 x FREE Moveable Jaw Function (only for GD36, GE07, GE45, GE53 heads)
1 x FREE Standing Feet without bolts
1 x FREE Moveable Eyes
1 x FREE Implanted Eyebrows, Eyelashes
1 x FREE Weight Reduction

🥳🎁 SE DOLL New years After SALE!! 🎁🥳 Ends on January 31st!
1 x FREE Articulated Fingers ($150 value)
1 x FREE SE Doll outfits (2 options) ($80 value)
1 x FREE Stainless steel head stand ($55 value)
1 x FREE ELF Specialized make-up (4 options)
1 x FREE Gel Breasts
1 x FREE Shrugging Skeleton
1 x FREE Standing Feet
SE Outfits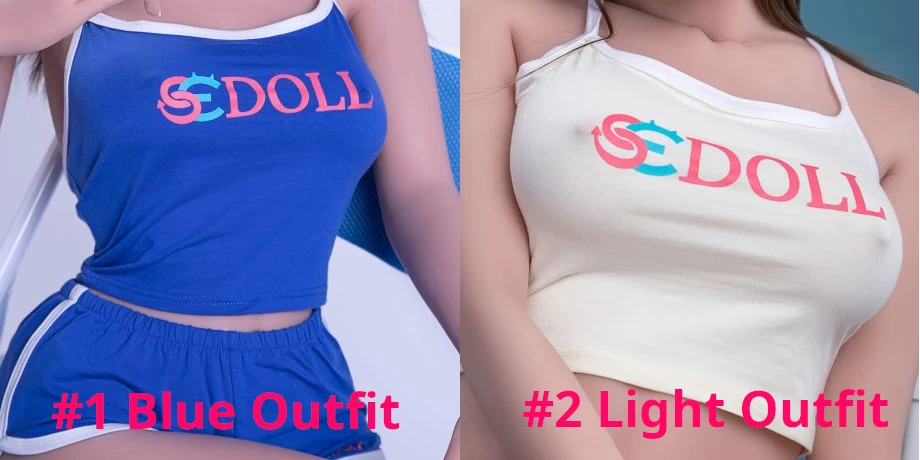 SE Face Elf Make up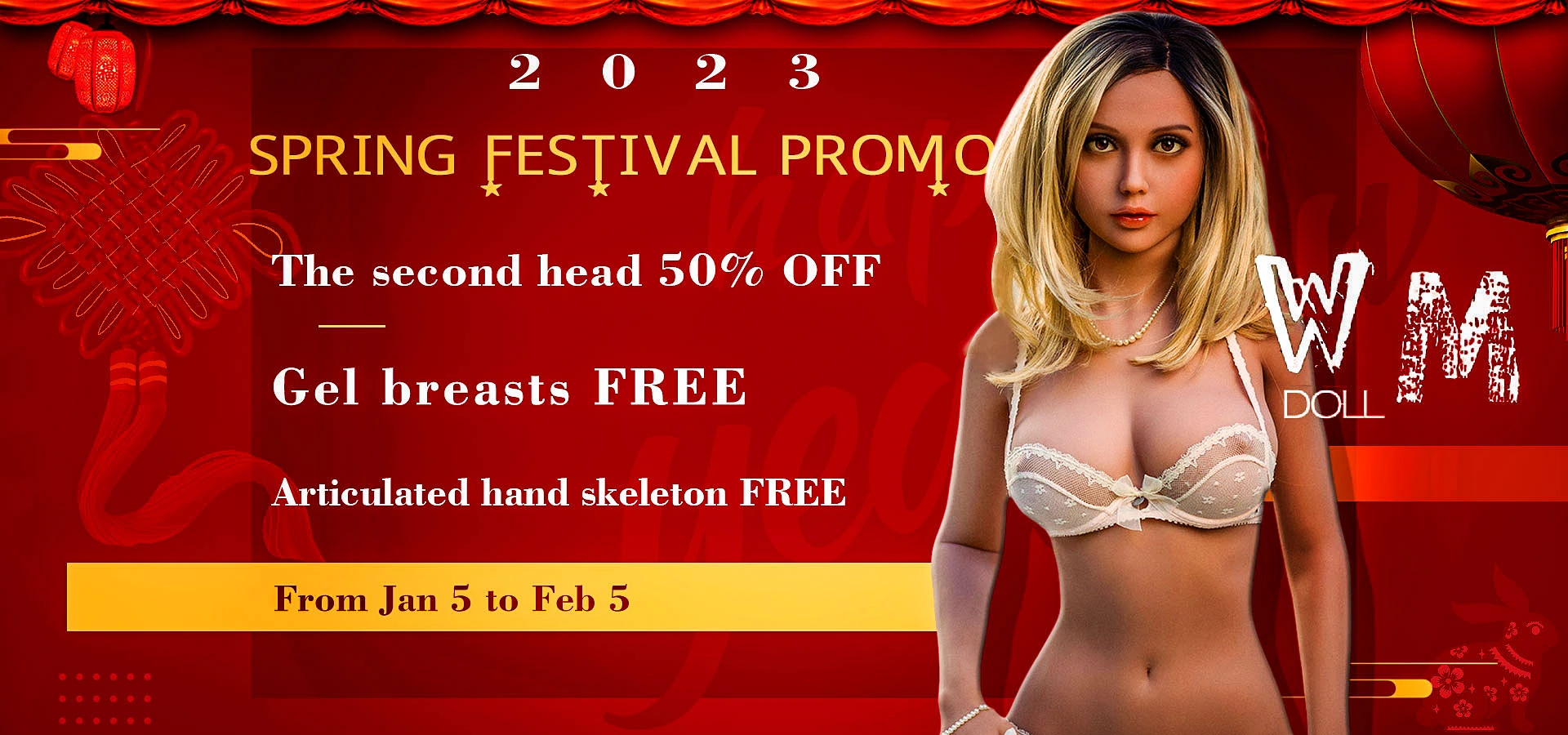 ❤️🎁 FLASH WM SALE!! 🎁❤️
1 x Extra Head for $150 ($300.00 USD Value)
1 x FREE Articulated fingers ($149.90 USD Value)
1 x FREE Gel Breasts ($49.90 USD Value)
1 x FREE Upgraded EVO Skeleton ($39.90 USD Value)
1 x FREE Enhanced mouth ($49.90 USD Value)
1 x FREE Standing feet ($29.90 USD Value)
To be eligible for the promotion the doll has to be ordered before January 5th.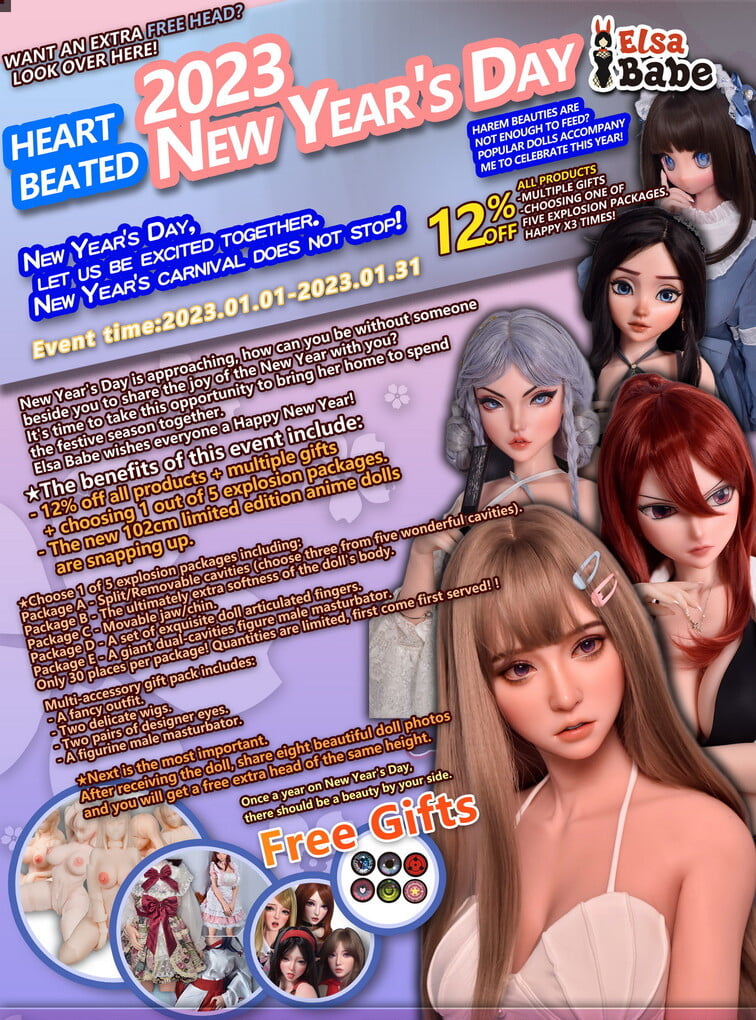 ❤️🎁 ElsaBabe 12% January Discount 🎁❤️ Ends on January 31st!
1 x FREE Zero Degree Soft Silicone ($712 value)
1 x FREE ElsaBabe Masturbator
1 x FREE Fixed/Removable vagina (5 different textures)
1 x Beautiful Premium Outfit
2 x Delicate Premium Wigs
3 x Premium Eye Sets
*After receiving the doll and sharing her pictures FREE Extra Head of the same size.